Welcome to the Guardians of Ga'Hoole Fanon Wikia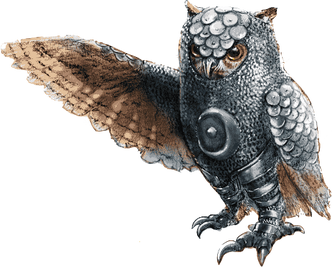 This wiki was made for anyone who wishes to make a fan character or fanfiction about the Guardians of Ga'Hoole series by Kathryn Lasky.
Don't know where to start? Why not browse other users' Fan Characters.
Feel free to check out Resources for line art, stock photos, and other useful stuff.
We also have a Pass-a-long, which can go on as long as it has contributors adding to it. 
Please refrain from editing other people's pages. Adding categories to pages is allowed, so long as those categories are appropriate.
Please do not use other people's photos, files or drawings without their permission. All the line art and owl photos in resources are free to use.
Please do not use other people's characters or character artwork without their permission
And of course, be nice to other users
-
OdelayOwl
Hi!
Hello, fellow Guardians! I see you have flown a long way, and have come across this grand old Wiki Kingdom! If you have any questions, please feel free to ask us, the rybs.
Ad blocker interference detected!
Wikia is a free-to-use site that makes money from advertising. We have a modified experience for viewers using ad blockers

Wikia is not accessible if you've made further modifications. Remove the custom ad blocker rule(s) and the page will load as expected.